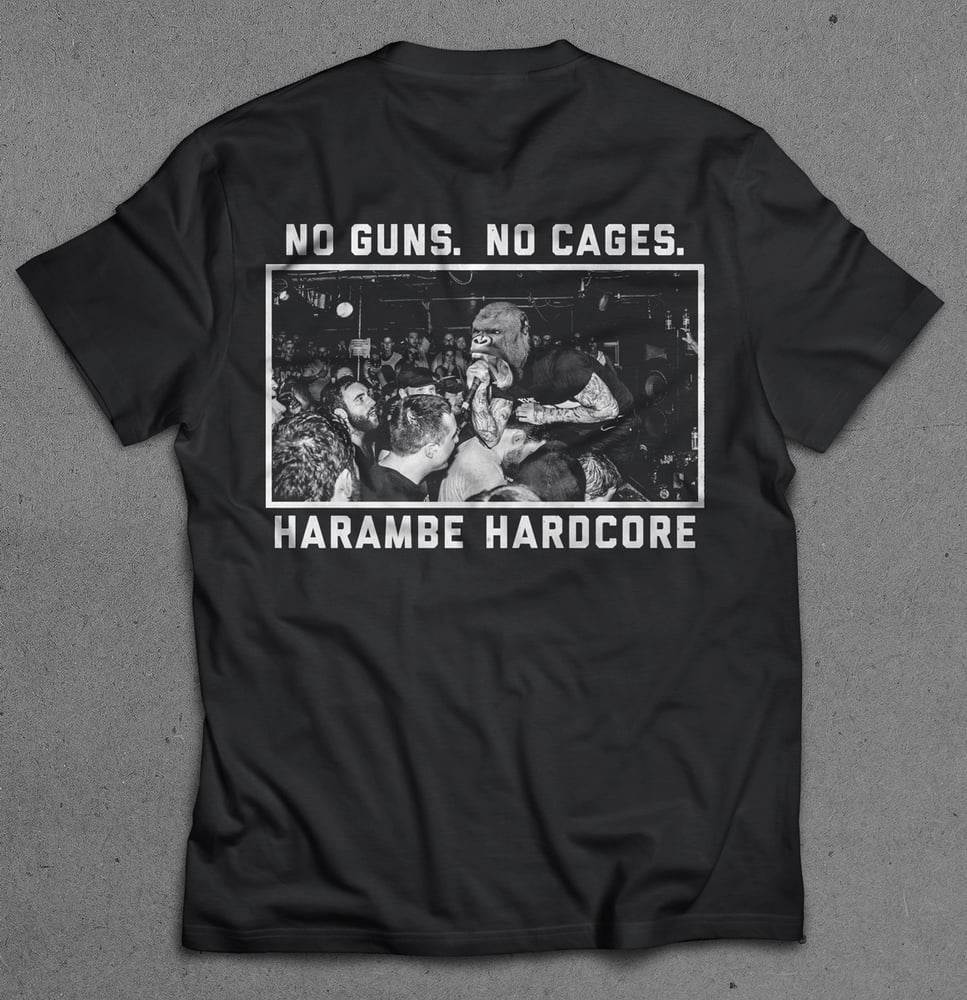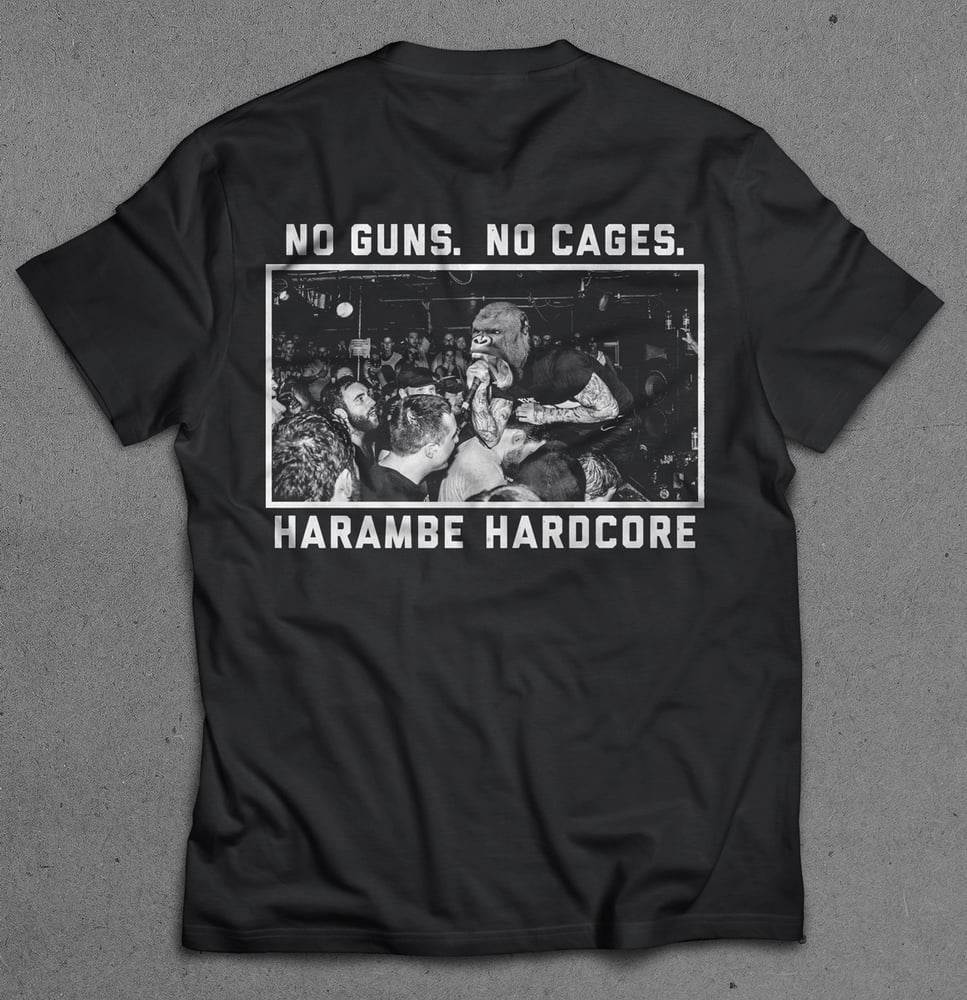 HARAMBE HARDCORE tee
$24.00 / On Sale
Printed on moisture wicking technology – perspiration transfers directly into the print, therefore into Harambe's soul. Perfect for when you're sweating in the pit.
**Currently only showing the back print - there is a front chest print that can be viewed here
May 28th, 2016 was a sad day for all of us. We may not have realized, but one of our best friends was torn away from us in a second due to some extreme carelessness. Let us group together to show the world that we will not forgive, and we will not forget. Show your love for our role-model, our mentor, and our friend, HARAMBE.